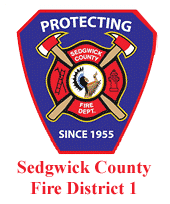 Burn Permit Application
Welcome to the SCFD Online Permit System.
Please read all information carefully before obtaining a burn permit.
Permits are now available online or by visiting a county fire station.
Permits for open burning (brush) and agricultural (crops) are free of charge.
Permits are required before burning materials on your property.
Permits are not required for cooking, small recreational fire, outdoor fireplace or chiminea.
Permits are required for each address where burning occurs.
Permits will be valid through the end of the current year.
Permits expire at 11:59 p.m. on December 31.
Call 911 before burning each day you intend to use your permit.
YOU ARE RESPONSIBLE FOR YOUR FIRE, AND ITS SMOKE.
Application
Please complete all fields, read the requirements and aknowledgement and affirmation below then click the submit button at the bottom of this page. A Burn Permit will automatically be generated for you to print. The person conducting the burn must be in possession of the permit during the burn. This permit applies to all unincorporated areas of Sedgwick County ONLY and those communities served by Fire District 1. Prior written approval is required from Haysville, Park City, and Maize city governments before proceeding. Check other local governments for specific instructions. Failure to abide by the terms set forth below could result in fines up to $1000. This permit, once approved, is valid through the end of the current year. Permits expire at 11:59 P.M. on December 31.